DUEL OF THE CARICATURES: UKRAINE, RUSSIA, KIEV, CRIMEA, 2014
*Disclaimer: This collection of Ukranian and Russian carricatires is dispalyed as a documents of its era only and are not intended to promote or dissaprove any theories, views, notions, as well as any political, milirtary, social and any other types of actions for or against anybody and/or anything. Some portions of this webpage may contain extremely graphic images and/or text, which may offend sensitive viewers and are not recommended for viewing by persons under the age of 18. Viewer discretion is strongly advised. If you are unsure to proceed, please leave this webpage now.
UKRAINE: Artist Yury Zhuravel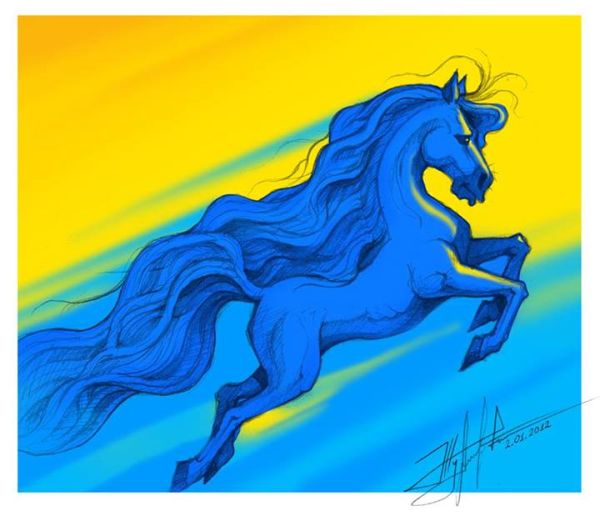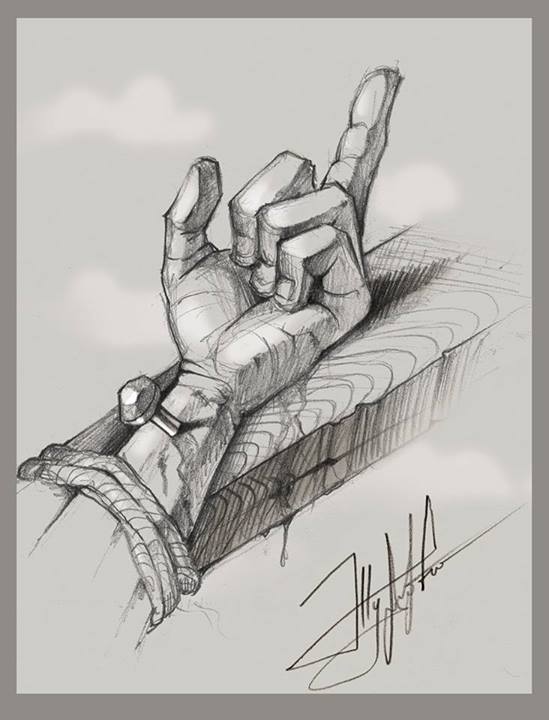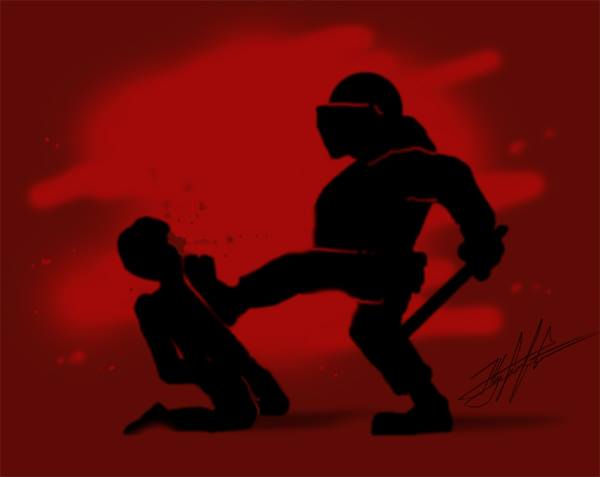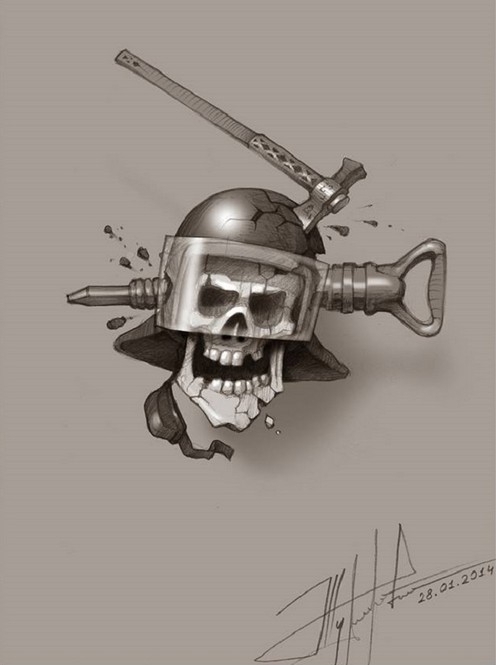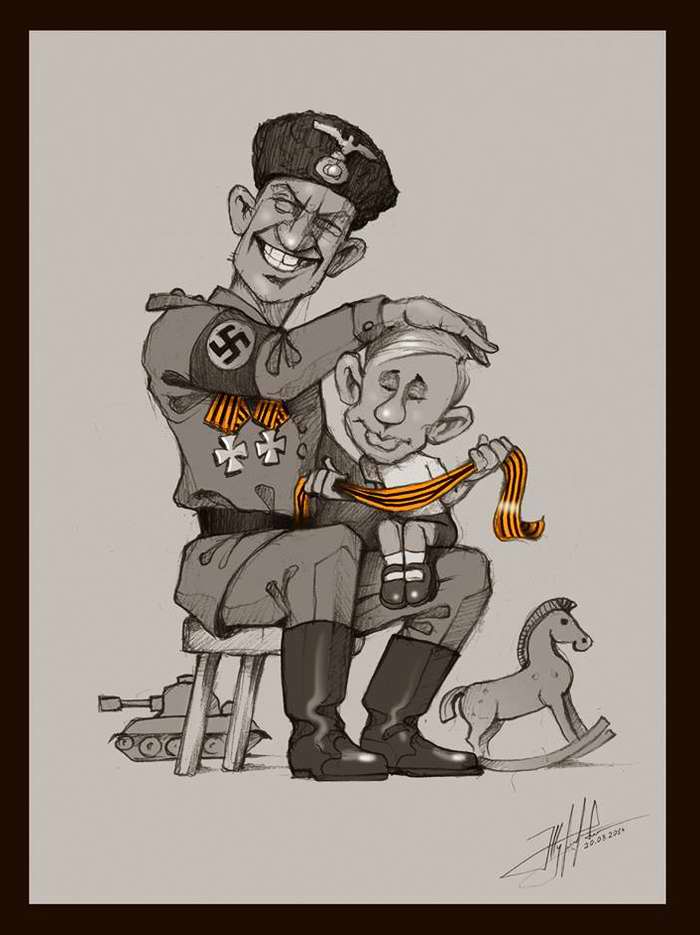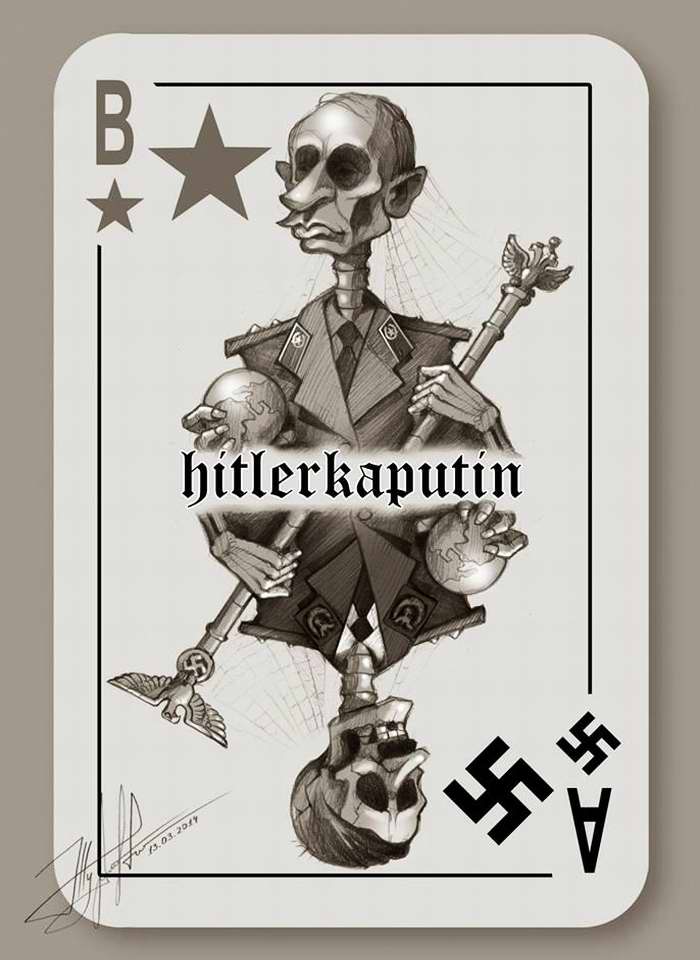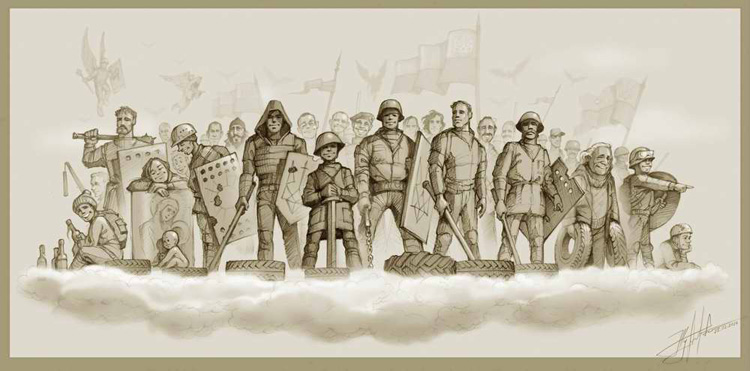 Sky Hundred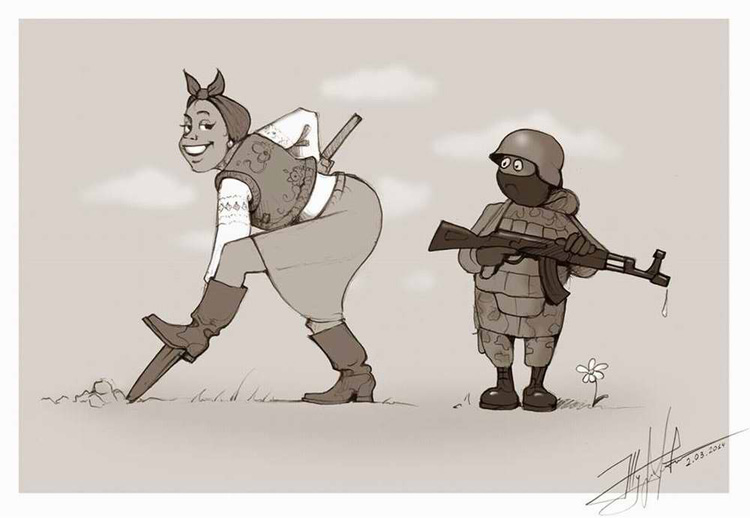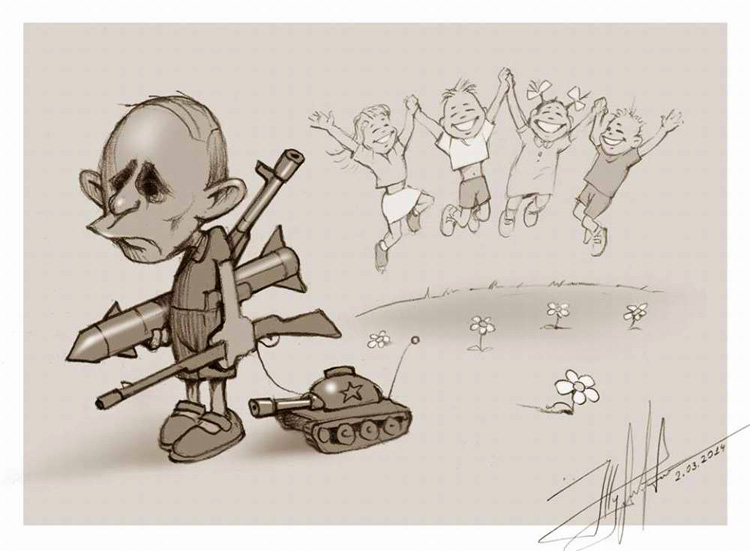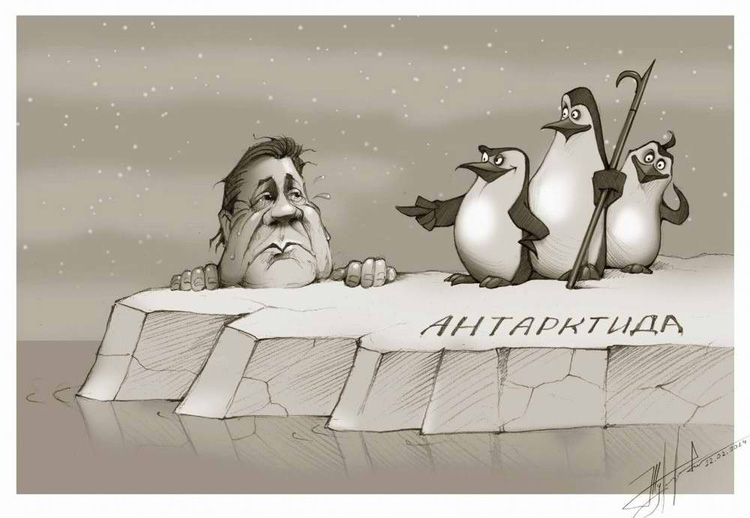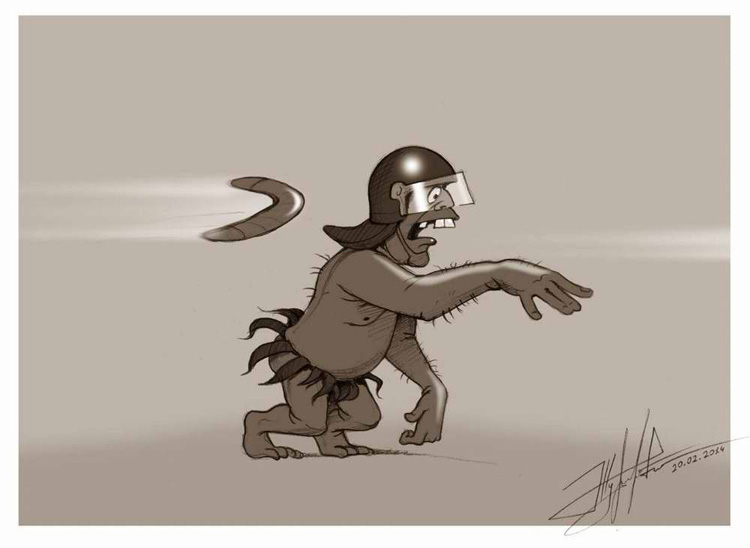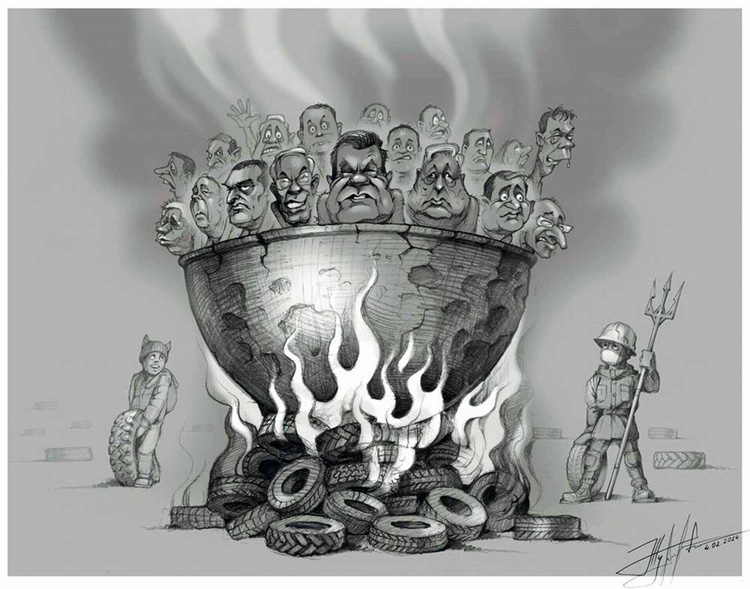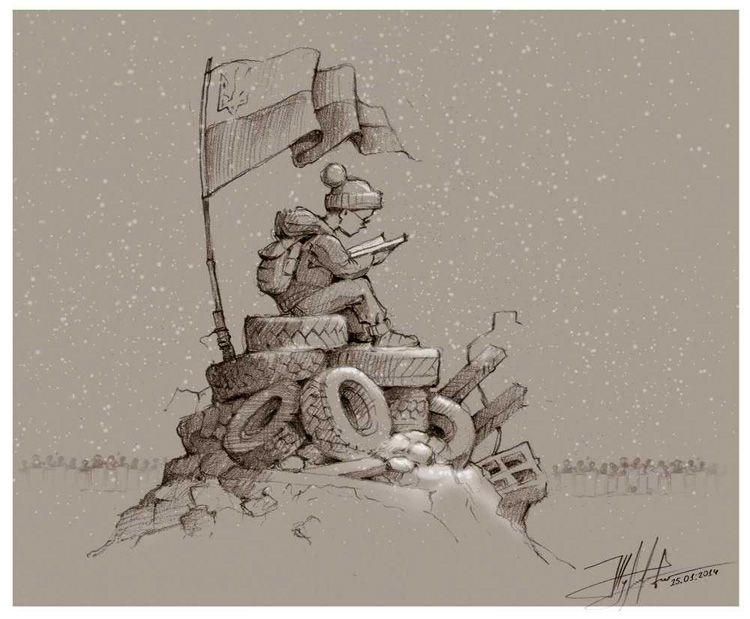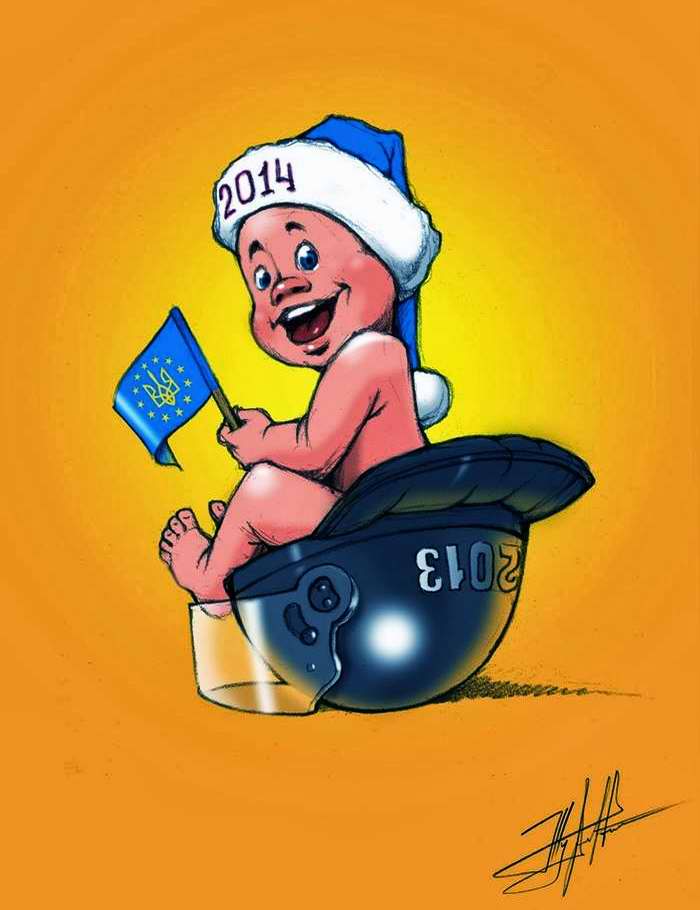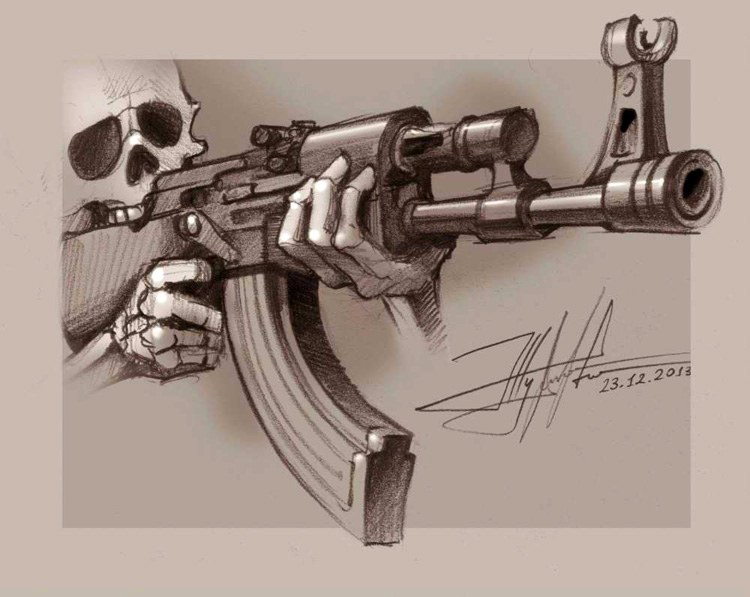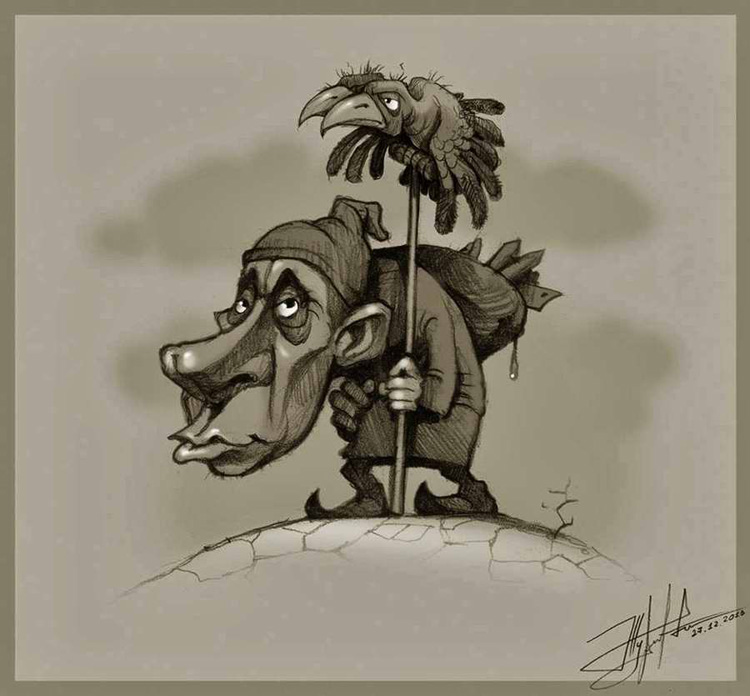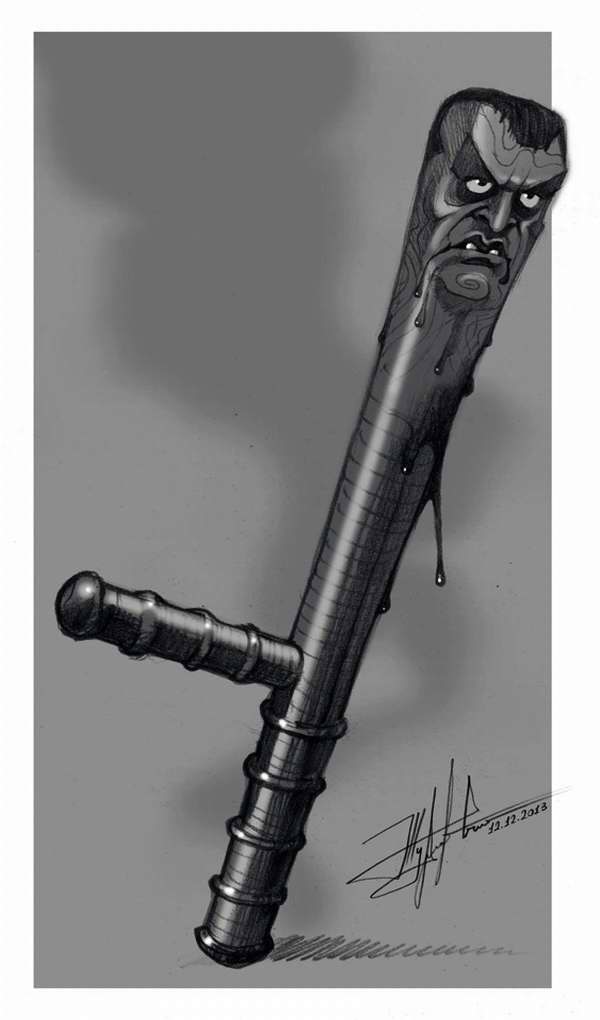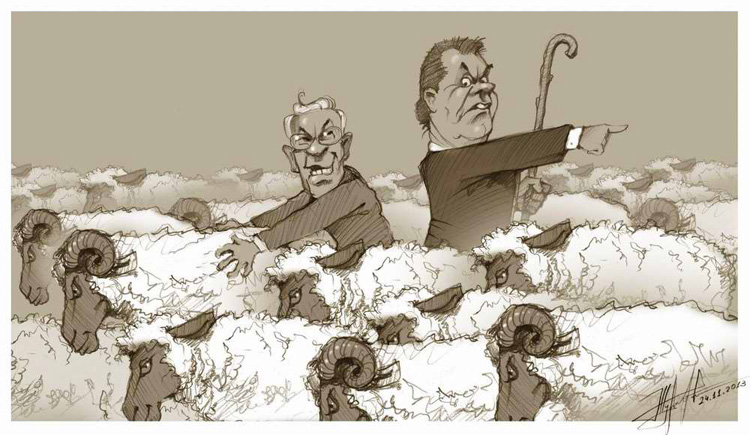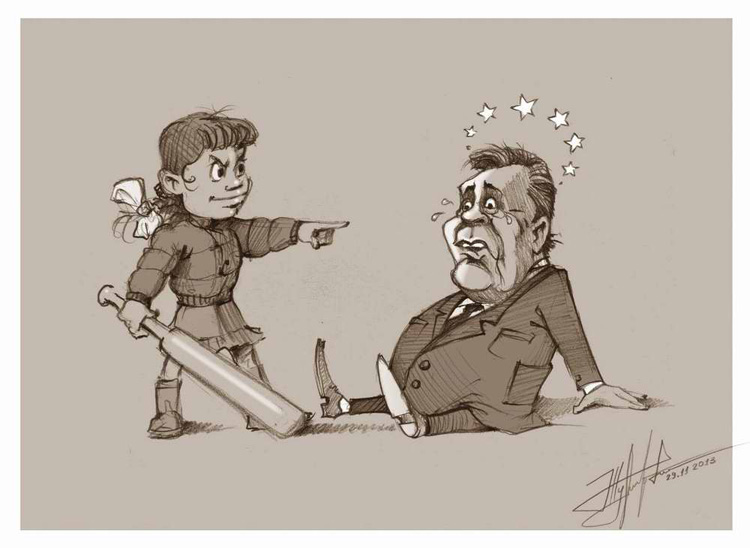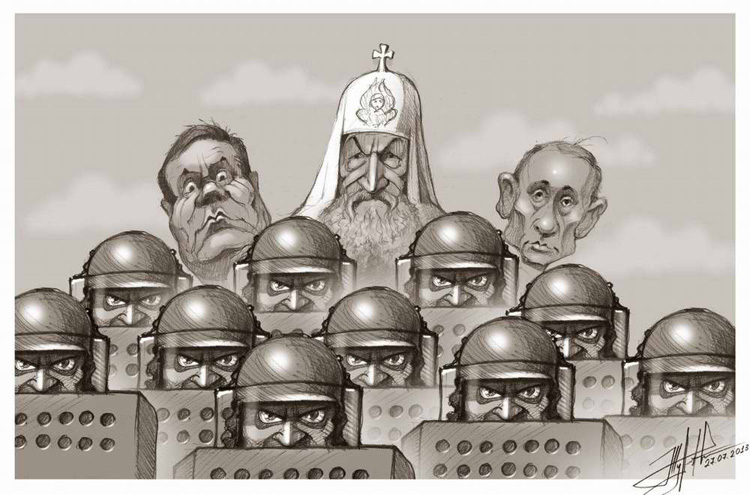 Russia: Artist Vitaly Podvitsky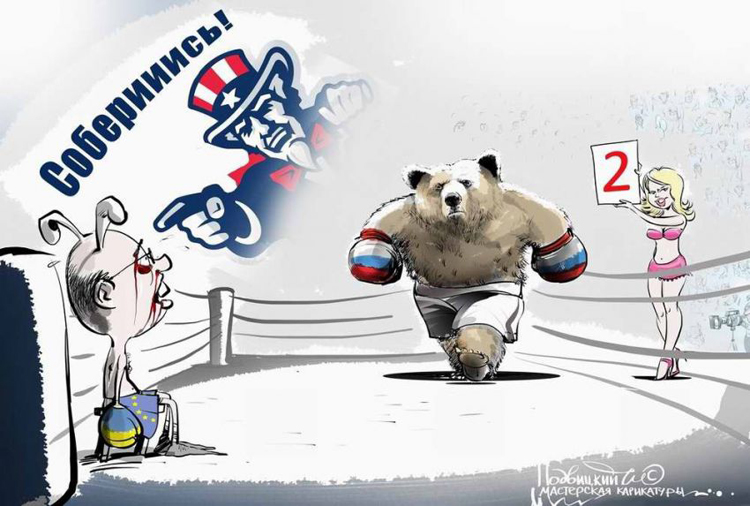 Uncle Sam to Ukranian Primier Yatsenuk: "Get up!"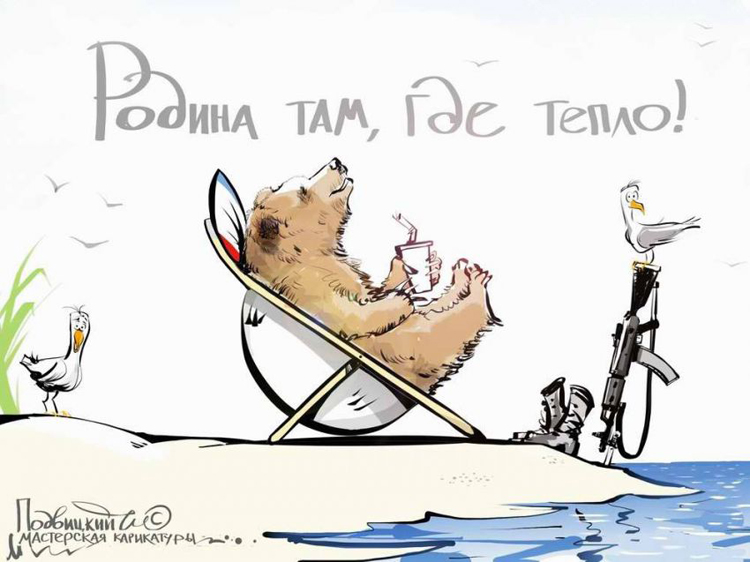 Motherland is where it's warm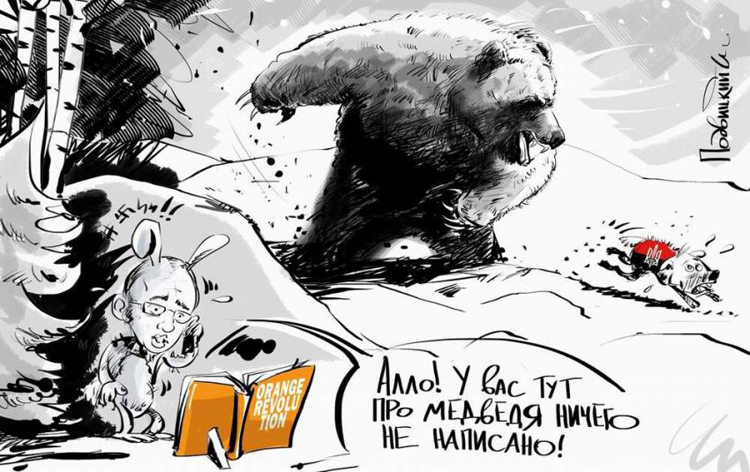 Hey, your books never mentioned Bear.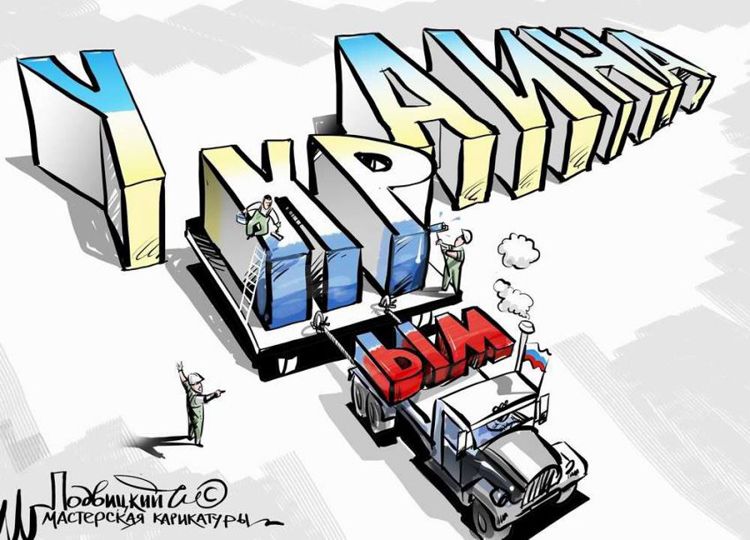 Ukraine minus Crimea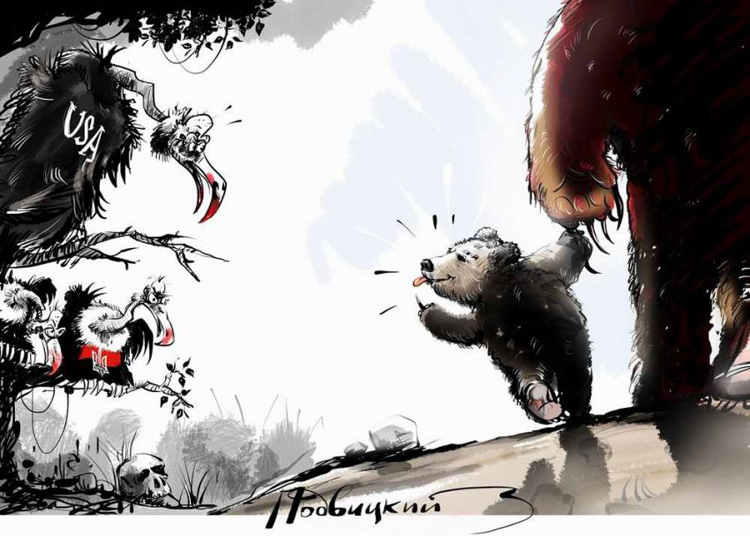 Get down, give us space for this flag again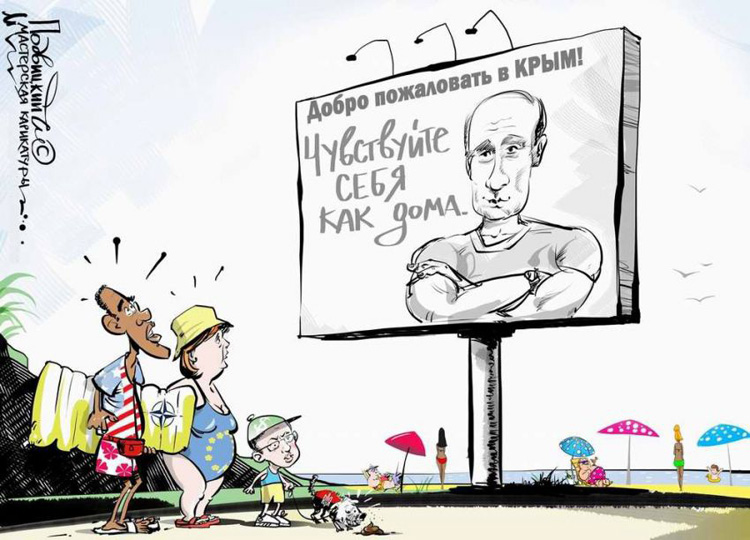 Welcome to Crimea. Feel yourselves at home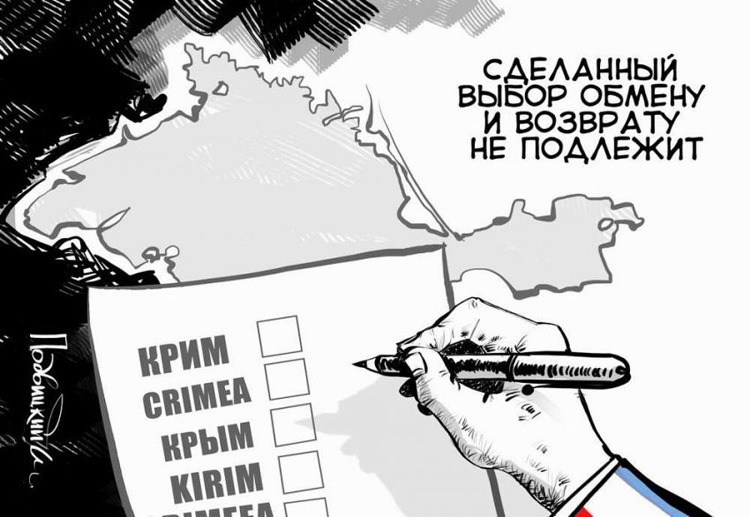 No exchange or return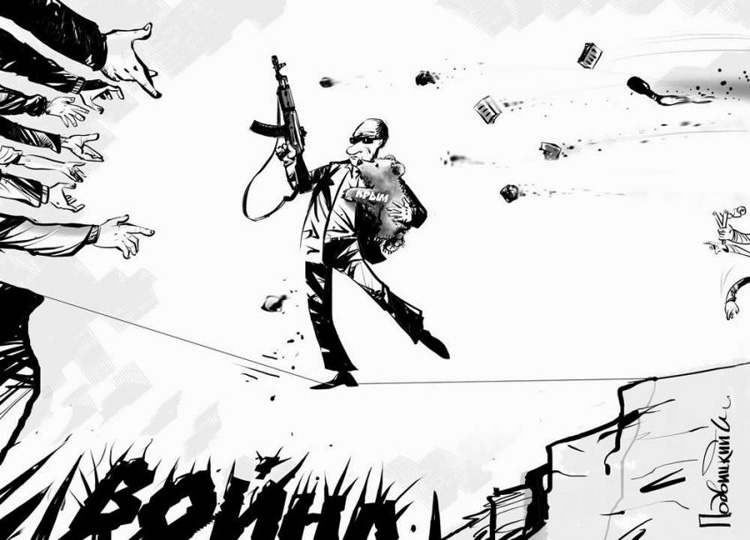 War!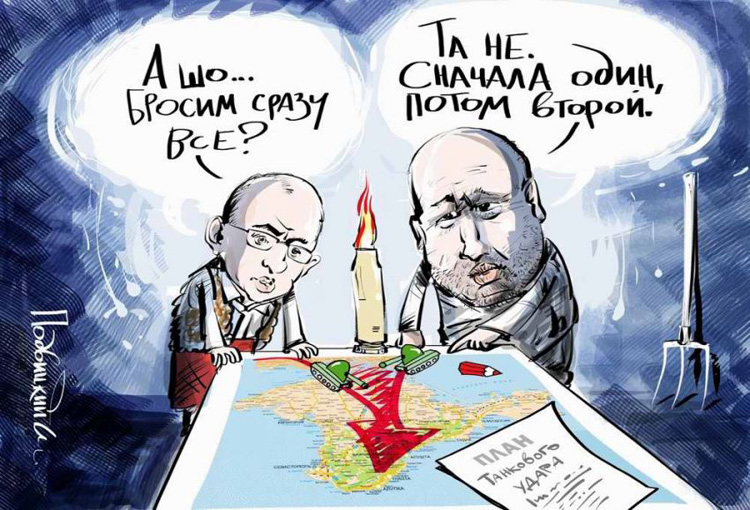 Ukranian Prime-Minister Yatsenuk: "What if we send both at once?" Turchinov (Temporary President): No, one comes first, and then comes second.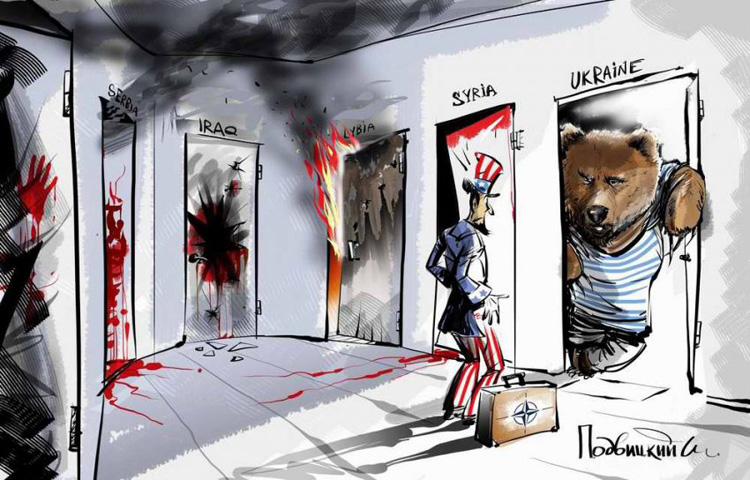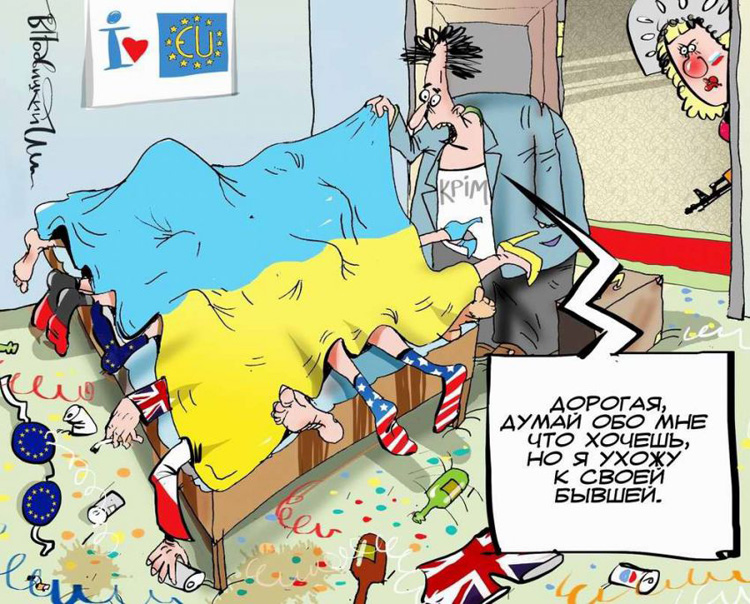 Crimea: "Dear, think about me whatever you want, but I am leaving you for my ex".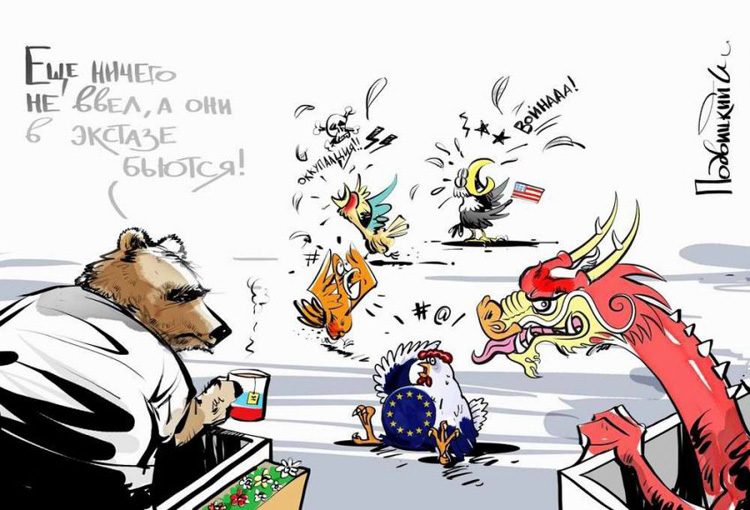 Look, I haven't moved anything yet, but they are already in ecstasy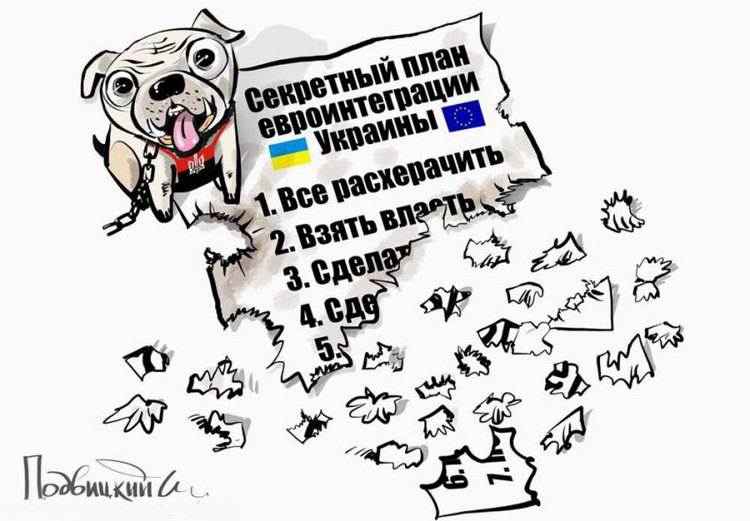 Secret Plan of Eurointegration for Ukraine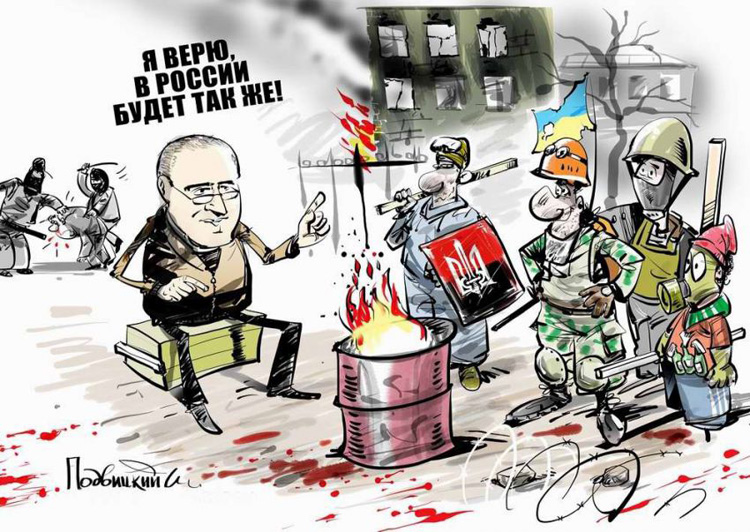 Chodorkovsky to Maidan fighters: "I believe it will be the same in Russia.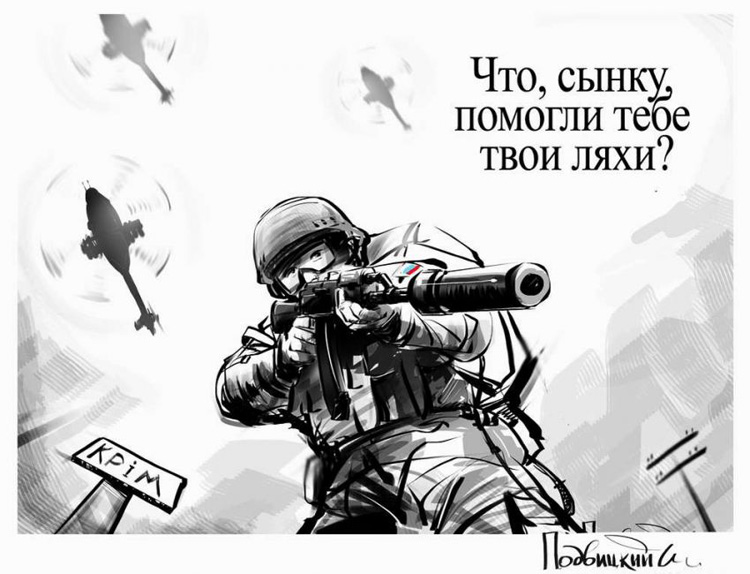 Well, son, how did those westerners help you?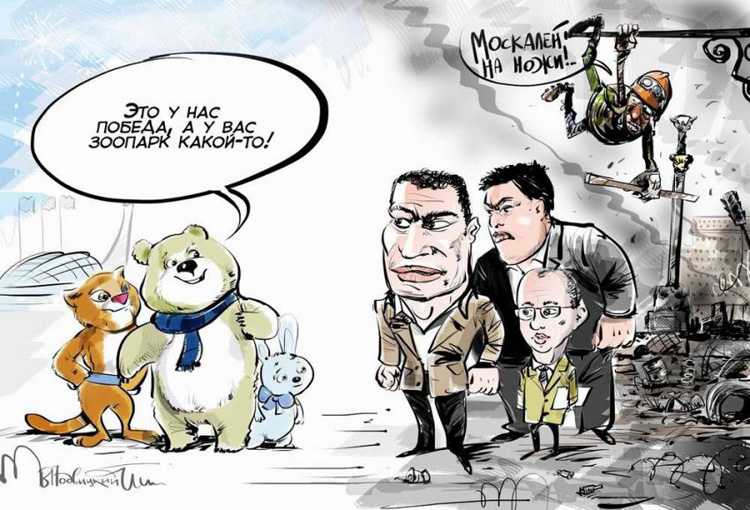 We've got our victory, and you've got your zoo.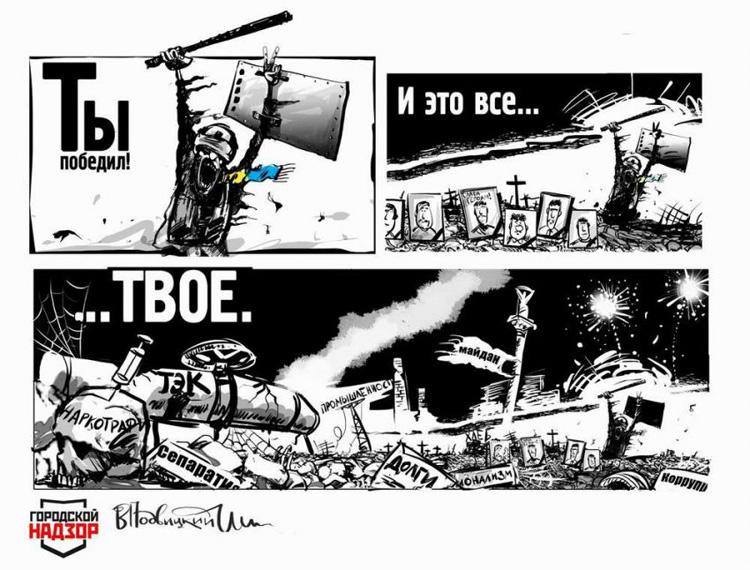 You won! And all of this... Is yours!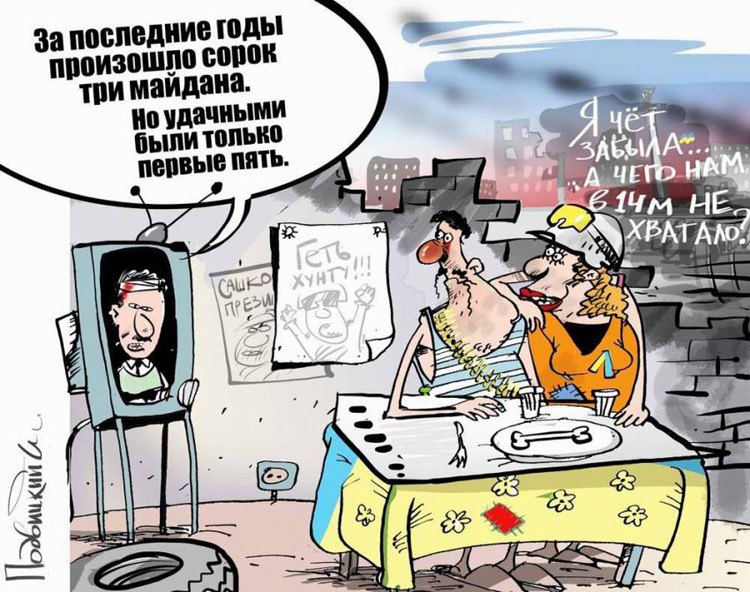 In the last years only five first maidans were successful. Can you remind me, what we didn't have back in 2014?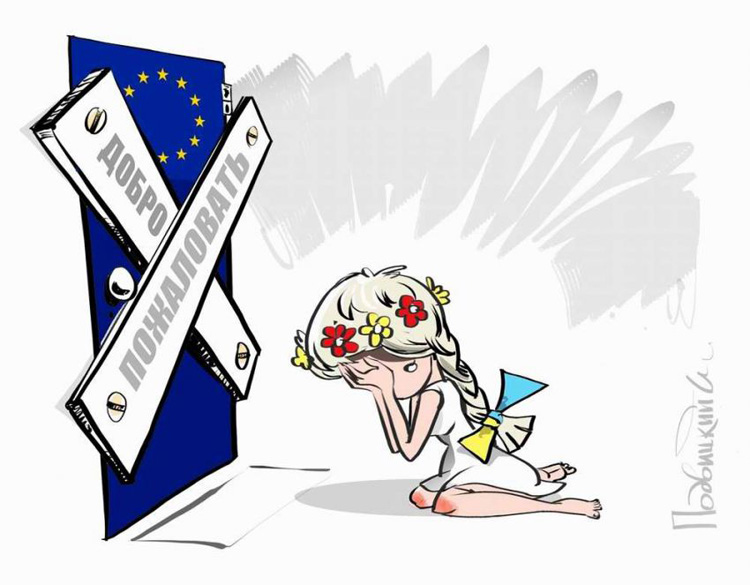 Welcome to Europe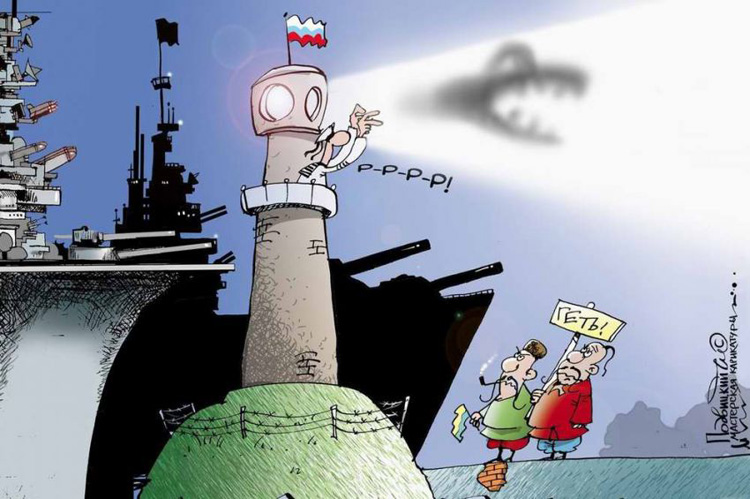 R-r-r-r-r!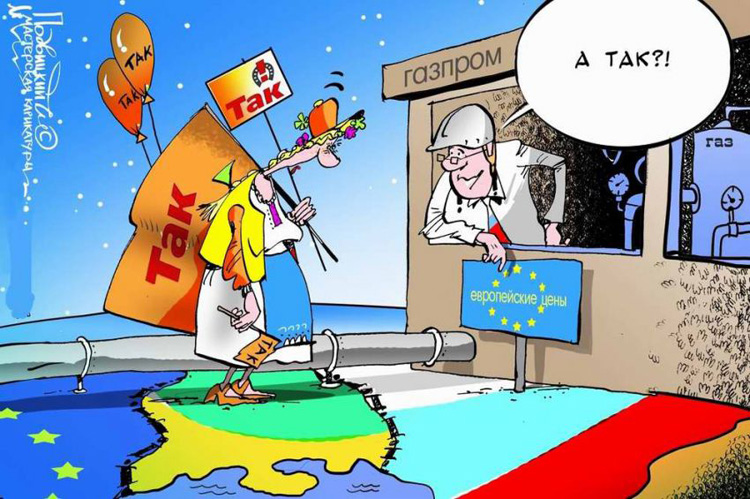 Gazporm to Ukraine: "How about that (European gas prices)"?